Category Archives:
Keith Lamont Scott
If carrying a concealed weapon makes one a threat, then America is geared for slaughter on the streets.
MB3-org.com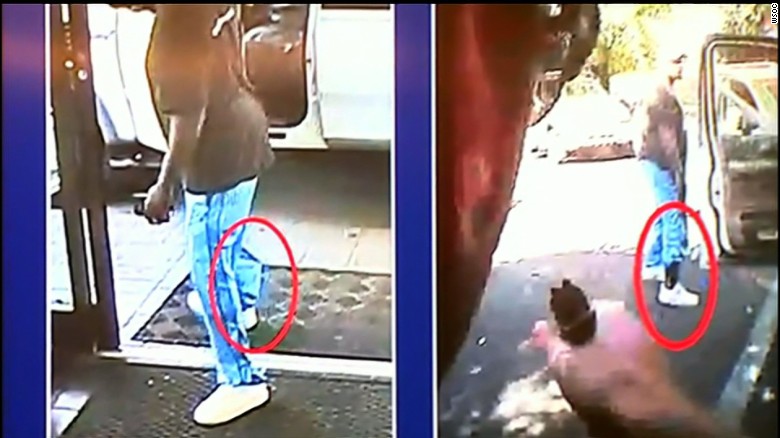 Charlotte, North Carolina (CNN)The officer who fatally shot Keith Lamont Scott won't face charges, a prosecutor said Wednesday, closing a two-month investigation into the killing that led to heated protests and divided the city of Charlotte.
Mecklenburg County District Attorney Andrew Murray said he didn't reach the decision alone; a total of 15 prosecutors unanimously agreed that Charlotte-Mecklenburg police Officer Brentley Vinson was justified in shooting Scott on September 20 in an apartment complex parking lot.
In his hour-long announcement, Murray refuted a series of "erroneous claims" made shortly after the shooting. He said those narratives fueled widespread misconceptions about what actually happened.
View original post 603 more words
Butterflies, caterpillars, moths, a certain roach, and all creatures great and small,
Hello friends!
A great big thanks to subscribers, visitors and participants.  To those wanting to comment for the first time, you can  sign-in with a Facebook, Twitter, or Word Press account.  Your first comment will go into moderation.  Feel free to join in discussion.
There's a lot of news and rather than writing separate posts, here are some summaries.
Hat tip to chuquestaquenumber1 for the following;
Trenton Forster, 18-years old, has been charged with first degree murder for shooting death of St. Louis County police officer Blake Snyder.  Officer Snyder was 33-years old, a husband and father of a 2-year old boy.   Officer Snyder was shot at point blank range.
Forster is a high-school drop-out with a pending felony marijuana charge.  More on this at Heavy.com.
R.I.P. Officer Snyder.  Our condolences to your family and friends.
Independent autopsy of Keith Lamont Scott shows 3 gunshot wounds to his left upper back, left lower abdomen, and left wrist. He suffered fractures in his ribs and vertebrae. Scott was fatally shot on Sept. 20 by a Charlotte police officer.  The independent autopsy was requested by Scott's wife, Rakeyia Scott, on Sept. 29 and performed the next day.
Charles Monnett, one of the attorneys representing the Scott family, said the Scott family "was forced" to request the independent autopsy because the Mecklenburg County Medical Examiner's Office in Charlotte "refused to release even the most basic information."  ABC News has more on this. Read the rest of this entry →
Subtitled; How Charlotte–Mecklenburg Chief of Police Kerr Putney Has Messed Up.
The citizens of Charlotte, North Carolina, have no trust in Putney's inconsistent representations.
There are times when it's best to be quiet rather than exert one-side of a story to the public. Putney has shown that he accepts whatever his officers say and therefore, cannot be any part of an impartial investigation.
Keith Lamont Scott was killed on Tuesday, September 20, 2016 in Charlotte, North Carolina.  There are so many conflicting points of view and reports that they make the head spin.
On September 22, 2016, Keith's family was shown dash cam video.  The attorney for the family stated that the video shows that Keith was walking with both arms at his side, and no gun present.   Police Chief Kerr Putney refused to release the dash cam video to the public.
Keith's wife took cell phone video and released it to the public yesterday.  News sources and social media arm-chair sleuths gave their opinions on what the video shows.  There was lots of jumping to conclusions because the cell phone video shows an officer standing at the passenger side window of a truck.  Some analyzing that video said that the officer would have been able to see that Keith was holding a gun by standing at that window of Keith's truck.
Now, we learn that the officer was not standing at Keith's truck, but he was standing at a truck parked on the opposite side of the street from where Keith was parked.
On the cell phone video, we hear an officer shouting for Keith to put down the gun.  On the dash cam video, Keith comes out of his truck and walks backwards with both arms at his side.  His hands are holding nothing.
It has not yet been explained how a person sitting in a car is to drop a gun when putting it out of the window can lead to the same assumption that it is being pointed with intent to fire. Read the rest of this entry →