Blog Archives
On July 28, 2016, Chicago police officers tried to pull over a Jaguar that had been reported stolen.  Body cam video released by the now defunct Independent Police Review Authority (IPRA) shows that the Jaguar took off.  Officers fired at the moving vehicle, which subsequently crashed.  Paul O'Neal left the vehicle running.  Officers chased behind him, with officer Jose Diaz shooting Paul in the back, killing him.
Police Supt. Eddie Johnson took the three officers off the street.
"After a thorough review of the evidence, including dashboard and body camera recordings, witness interviews, and physical evidence, the Office of the Cook County State's Attorney determined that criminal charges against the officers are not appropriate in this case," the state's attorney's office said in a statement on Friday.
"You f—-ing shoot at us?" one officer asks the prone O'Neal as he is handcuffed in the video released by IPRA. Another officer, searching the teen's backpack, asks: "Have you got anything on you?"
The state's attorney's office said that two of the officers "were places in reasonable fear of death or great bodily harm" when O'Neal drove toward them. The third officer who shot "reasonably believed that O'Neal had fired at the police, although in fact those shots were fired by fellow officers."
What is clear is that Paul O'Neal was killed in a retaliatory act and not because any officer was in fear of their life. Read the rest of this entry →
If carrying a concealed weapon makes one a threat, then America is geared for slaughter on the streets.
MB3-org.com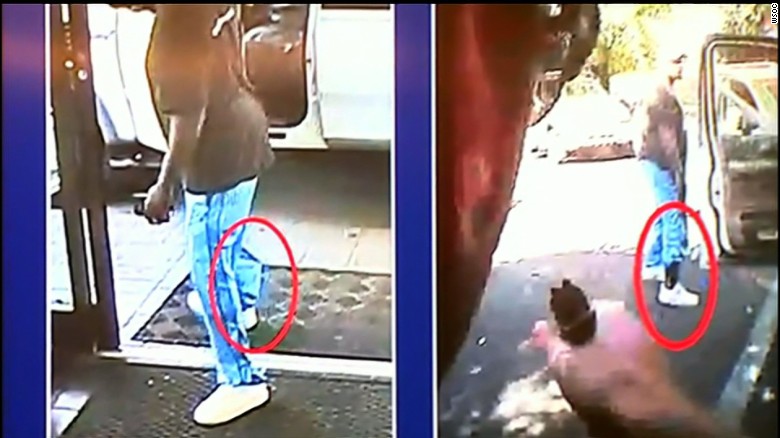 Charlotte, North Carolina (CNN)The officer who fatally shot Keith Lamont Scott won't face charges, a prosecutor said Wednesday, closing a two-month investigation into the killing that led to heated protests and divided the city of Charlotte.
Mecklenburg County District Attorney Andrew Murray said he didn't reach the decision alone; a total of 15 prosecutors unanimously agreed that Charlotte-Mecklenburg police Officer Brentley Vinson was justified in shooting Scott on September 20 in an apartment complex parking lot.
In his hour-long announcement, Murray refuted a series of "erroneous claims" made shortly after the shooting. He said those narratives fueled widespread misconceptions about what actually happened.
View original post 603 more words
(I'm writing this on 3 hours of sleep, so please forgive any typographical errors.)
In January 2013, 17-year old Kendrick Johnson was found dead in a gym mat in the Lowndes High School gym in Georgia. The US Attorney for the Middle District of Georgia opened an investigation in October of 2013.
This afternoon, DOJ offices announced that they will not file criminal charges in the death of Kendrick Johnson due to "insufficient evidence" to prove that anyone "willfully violated Kendrick Johnson's civil rights" or committed any other crime.
Acting U.S. Attorney Carole Rendon stated;
 "The Department of Justice, in particular the lawyers and investigators who have worked tirelessly on this investigation, express their most sincere condolences to Kendrick Johnson's parents, family, and friends. We cannot imagine the pain of their loss, or the depths of their sorrow. We regret that we were unable to provide them with more definitive answers about Kendrick's tragic death."
In October 2015, the DOJ filed a motion in the civil case that Kendrick's parents filed for wrongful death.  In their filings, they said that their investigation expanded to include witness tampering and obstruction of justice.  They also advised the Georgia court that the grand jury had convened. Read the rest of this entry →