Blog Archives
It is truly amazing that we hear that Ebola is not an air borne virus, yet there is no understanding for how people, and their pets, are being infected. Maybe if hospital staff had taken Duncan seriously when he first came to the ER, it could have prevented the spread.
The Fifth Column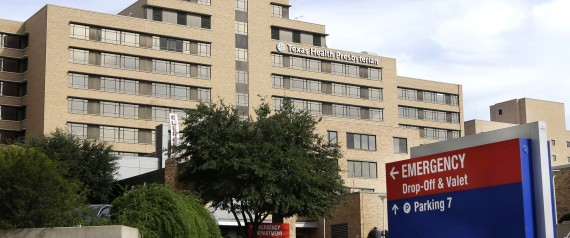 Texas Health Presbyterian Hospital in Dallas. (AP Photo/LM Otero, File | ASSOCIATED PRESS
A second health care worker at Texas Health Presbyterian Hospital Dallas has tested positive for Ebola, the Texas Department of State Health Services announced early Wednesday.
The unidentified health care worker treated Thomas Eric Duncan, a Liberian man who tested positive for the disease on Sept. 30. Duncan was the first person to have been diagnosed with the virus in the U.S. He died on Oct. 8.
After reporting a fever on Tuesday, the health care worker was put into isolation. Authorities are now searching for anyone who may have been in contact with the worker.
Nina Pham, the first nurse diagnosed with Ebola after treating Duncan, is also in isolation at Texas Health Presbyterian Hospital Dallas. According to the Centers for Disease Control and Prevention, it is still not clear…
View original post 64 more words
Caterpillars, butterflies, moths, crusty old moths, and all creatures great and small,
Earlier, I asked if you would like an open discussion thread this evening to discuss today's trial in the case of Michael Dunn along with other things.  Joseph replied "yes."
Ask, and ye shall receive.
Along with today's trial, other news include:
Ferguson, MO.  There have been town hall meetings.  Members of clergy were arrested last night and like the previous evening when others were arrested, they were held hostage until the Ferguson Police Department got protesters to either stop protesting, or to march rather than assemble.
George Zimmerman and his family are back in the news.
People are talking about the Secret Service at the White House allowing an armed intruder to get inside.
Yahoo reports that a juvenile was arrested today for shooting a student in a school in Louisville, Kentucky.
An unarmed grandfather was shot to death in his driveway by a police officer in South Carolina.  Turns out that he was killed in February, but it is just now being reported as a comparison to Ferguson, MO.  The grandfather, Ernest Satterwhite, was Black.  The officer who killed him, Justin Craven, is White.
Ebola has come to Dallas, TX.  For my friends in Texas, stay safe.  Stock up on Milk Thistle Extract and Burdock Root which you can find in the vitamin and supplement section of Department and Health Food Stores.
Remember the Golden Rule and do it!
What's on your mind?