Second Health Care Worker At Texas Health Presbyterian Hospital Tests Positive For Ebola
It is truly amazing that we hear that Ebola is not an air borne virus, yet there is no understanding for how people, and their pets, are being infected. Maybe if hospital staff had taken Duncan seriously when he first came to the ER, it could have prevented the spread.
The Fifth Column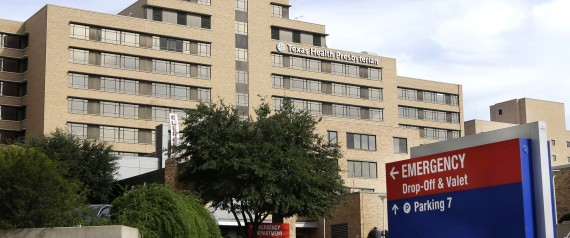 Texas Health Presbyterian Hospital in Dallas. (AP Photo/LM Otero, File | ASSOCIATED PRESS
A second health care worker at Texas Health Presbyterian Hospital Dallas has tested positive for Ebola, the Texas Department of State Health Services announced early Wednesday.
The unidentified health care worker treated Thomas Eric Duncan, a Liberian man who tested positive for the disease on Sept. 30. Duncan was the first person to have been diagnosed with the virus in the U.S. He died on Oct. 8.
After reporting a fever on Tuesday, the health care worker was put into isolation. Authorities are now searching for anyone who may have been in contact with the worker.
Nina Pham, the first nurse diagnosed with Ebola after treating Duncan, is also in isolation at Texas Health Presbyterian Hospital Dallas. According to the Centers for Disease Control and Prevention, it is still not clear…
View original post 64 more words